Inhalt
Police badge and identity card
Saxon police identity card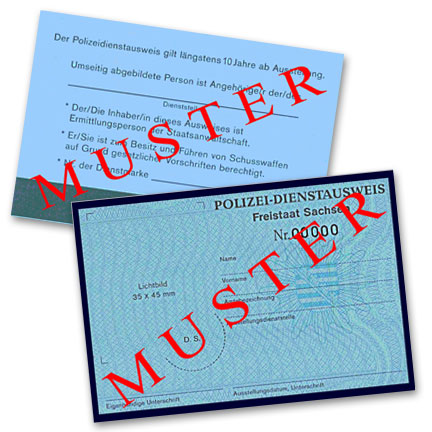 Police identity cards are different from police to police. The Saxon police identity cards are made from paper. The police star, first and family name, the rank as well as the identity/badge number and a photo of the owner are on the document. In addition you find the officer's signature and the official seal from the serving authority on it.
A high degree of protection against counterfeiting will be achieved by the use of indicated colors for printing in combination with security marks. Police officers in plain clothes are required to identify themselves on request and for the case that the situation permits it.
Every law enforcement officer is in possession of a forgery - proof police identity card. On duty the police officers must have their police identity card with them.
Every police officer in plain clothes performing law enforcement tasks is equipped with a national police badge that the police officers must have with them on duty. It has to be presented together with the police identity card. The number of the police badge is endorsed in the police identity card.
---
Police badge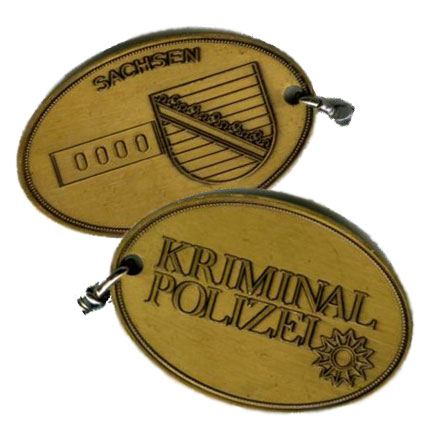 ---

zurück zum Seitenanfang