Inhalt
The Saxon State Office of Criminal Investigation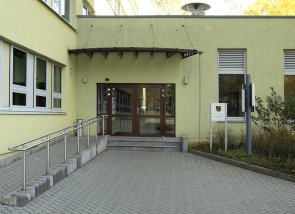 ---
The Saxon State Office of Criminal Investigation (in the following: the Office), a higher state authority, is subordinate to the Saxon State Ministry of the Interior. More precisely, the Office reports to the Ministry's Third Department, Public Safety and Order – State Police Headquarters. The Office is responsible for supervising the criminal investigation activities of Saxony's police stations. According to the Saxon Police Organization Ordinance, the Office is the center for criminal investigation tasks. It is also in charge of law enforcement prevention within the Free State of Saxony. Aside from operation and investigation-supporting service duties it performs definite investigation responsibilities.
Today the Office employs more than 1,100 staff members, among them police officers and administration officials, employees and laborers. As diverse as the Office's duties and responsibilities are the staff members' vocational fields. In addition to the police officers and administrative officials, there are natural scientists, computer experts, jurists and sociologists who contribute to the Office's successful performance.
In summary, the Office's range of duty can be divided into three categories: center tasks, service assignments and original investigation responsibilities. Please find more information here.
---

zurück zum Seitenanfang