Inhalt
Service
It plays the role of a service institution for all Saxon police departments.
Mutual Legal Assistance
In the field of mutual legal assistance with foreign countries the Saxon State Office of Criminal Investigation supports the Saxon judiciary in cases of extradition and enforcement. At the same time it is the central institution in Saxony for the execution of letters rogatory.
---
Advisory Team and Negotiation Team
In cases of most violent crimes the advisory team supports the police officer-in-charge in tactical and technical issues. In those cases the negotiation team tries to attain the police´s goal by communicating with their counterpart. Negotiators are also used in cases like suicide attempts etc.

---
Criminal Investigative Analysis / ViCLAS
Criminal Investigative Analysis (Criminal Profiling) helps to solve violent crimes. The analysis is based on a review of evidence from the crime scene and from witnesses and victims. The ViCLAS database assists to identify serial crimes and criminals by focusing on the links that exist between crimes of the same offender.

---
SEK / MEK / Fugitive investigations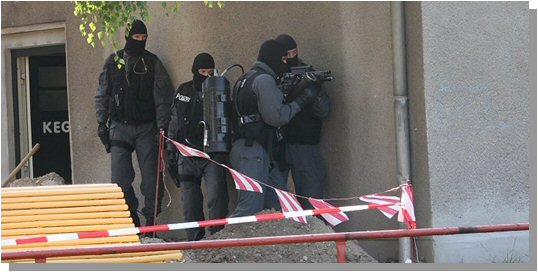 The SEK Teams (comparable to SWAT) will be deployed in cases of serious crimes with the aim to rescue endangered human beings. In comparable mobile situations the MEK Teams will operate adequately. Fugitive investigators handle fugitive matters where the fugitive is wanted for serious offences or has crossed state lines.

---
Interception of Communications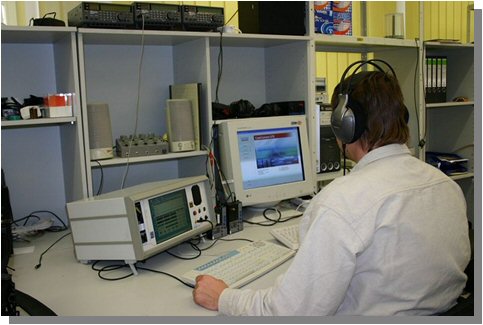 The supervision of Interception of Communications in Saxony lies in the hands of the Saxon State Office of Criminal Investigation.

Electronic Surveillance
If special technical equipment for undercover survey is needed experts are called.
---
Crime Scene Unit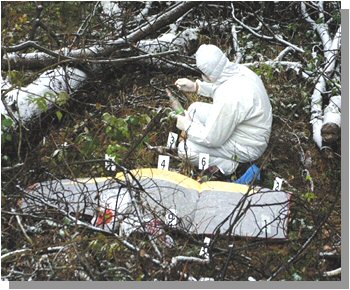 In cases of serious crime the Crime Scene Unit with sophisticated equipment for collection, preservation and inventory evidence is called.
---
Explosives Disposal Unit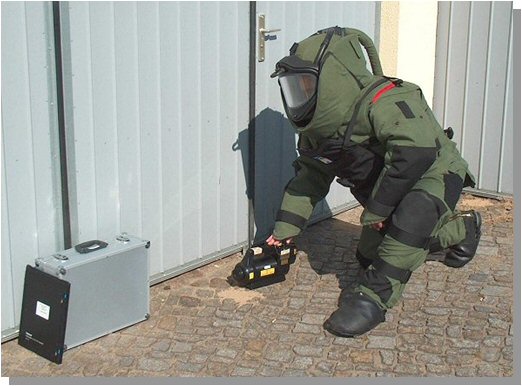 The Explosives Disposal Unit (EDU) is a police unit with expertise and credentials in responding to incidents involving actual or suspected explosives. The EDU is responsible for defusing, securing and litigable documentation of improvised explosive devices, like letter, parcel or pipe bombs.

---

zurück zum Seitenanfang